Estate Planning for Individuals with Disabilities
Date:
Friday, September 19, 2014
Location:
Ramkota Hotel, Sioux Falls Washington Room
Speaker:
Patricia E. Kefalas Dudek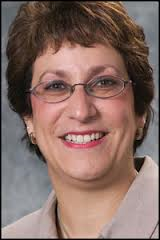 Attorney Dudek will explain why planning for folks with disabilities of all ages is complex and present the benefits planners need to consider when working with people with disabilities and their families. The different types of special needs trusts and/or discretionary trusts for people with disabilities, the pros and cons of each type of trust and drafting tips will be addressed. Administrative issues related to each of the different types of trusts will be outlined to give planners the ability to determine which option or options best fit the needs of their client/s and examples on how cross-generational planning can be coordinated. Lastly, this presentation will address hot topic issues and the impact the ACA may be having on planning for people with disabilities.
Related Link(s):