Planning and Administration for Non-Taxable Estates
Date:
Thursday, October 16, 2014
Location:
Minnehaha Country Club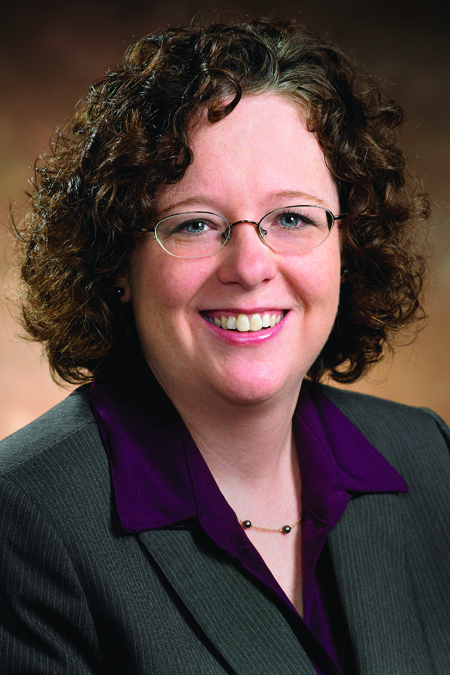 A superb lawyer; efficient, creative, collegial and learned." – Martindale-Hubbell.com
"One of the best lawyers in the state." – Martindale-Hubbell.com
That is how her peers in the legal field describe Marya, who practices in the areas of estate
planning; estate and gift taxation; guardianship and conservatorship law; probate administration;
fiduciary representation; and trust law. Marya chairs Lindquist & Vennum's Trusts and Estates
practice group. She was elected to The American College of Trust and Estate Counsel (ACTEC), a
national organization of approximately 2,600 lawyers elected to membership by demonstrating
the highest level of integrity, commitment to the profession, competence and experience as trust
and estate counselors.
Marya frequently writes and speaks on estate planning and probate matters. Nationally, Marya
has presented for the American Bar Association's Section of Taxation on advanced planning
matters including dynasty trusts and intentionally defective grantor trusts, and has presented
several webinars through Thompson Reuters. In Minnesota, she is active in the Minnesota CLE:
she serves on the planning committee for its Annual Probate and Trust Law Conference,
contributed to its publication Minnesota Marital Deduction Deskbook, and served as course chair
of a seminar centered on that publication. She has presented on marital deduction planning,
disclaimer planning and other topics at six Minnesota State Bar Association Annual Probate and
Trust Law Conferences, as well as other conferences. At a county level, Marya chaired the
Hennepin County Bar Association's seminars on probate and guardianship and conservatorship
topics for several years and co-presents for the Ramsey County Bar Association on business
succession. In addition, she has authored several articles related to guardianship and
conservatorship, and she has presented on fiduciary duties to other professionals.
As an adjunct professor at the University of St. Thomas Law School, Marya teaches estate and
trust law. In addition, she has served on the board of the Minnesota Association of Guardianship
and Conservatorship, and as editor of the Association's quarterly journal. The journal has
featured articles written by Marya that address the state's guardianship act, trustee powers and
attorneys' ethical duties.
Before moving into private practice, she served as a judicial clerk for the Hon. Bruce D. Willis at
the Minnesota Court of Appeals.
Notable Presentations and Publications
"Dynasty Trusts," American Bar Association Section of Taxation, Denver, CO, October 2011
"Disclaimers  Planning and Administration," MSBA 37th Annual Probate & Trust Law Section
Conference, St. Paul, MN, June 2011
"§ 674: Planning for Grantor Trusts," American Bar Association Section of Taxation, May 2011
(national webinar) and September 2010 (Toronto, Canada)
"Estate Planning with Life Insurance Policies – Reduce Potential Liability Claims While Improving a
Client's Estate Plan," American Bar Association Probate and Property Journal, January 2010
"The Uses and Considerations of GRATs and QPRTs," American Bar Association Section of
Taxation, San Antonio, TX, January 2010
"Critical Issues in Planning with Life Insurance," Thomson Reuters via West Legal Education
Center, national webinar, November 2009
"Understanding the Prudent Investor Rule," Journal of the Minnesota Association for
Guardianship and Conservatorship, Spring 2009
"The Basics of Marital Deduction Planning," MSBA Annual Probate & Trust Law Section
Conference, St. Paul, MN, June 2008
"Planning Personal Legal Needs," Minnesota Business, July 2007
Honors and Awards
Martindale-Hubbell™ "Top Rated Lawyer in 'Trusts and Estates,'" AV-Preeminent rating, 2013
Dean's Award for Outstanding Teaching, University of St. Thomas School of Law, 2013
Minnesota Rising Stars, 2006–2008, 2011-2012