Social Media Traps
Date:
Thursday, November 21, 2019
Location:
Minnehaha Country Club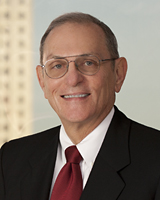 When 20% of married couples today met online, when 40% of millennial social media users report checking on their social media sites before getting out of bed in the morning, when the President, presidential candidates, and octogenarian Rupert Murdoch use Twitter, and when almost every business has a presence on social media, there can be no doubt that social media permeates society. No person or company engaged in estate planning can afford to ignore social media; however, social media usage raises a host of ethical issues, ranging from claims of being inadvertently engaged in the unlawful practice of law because of social media posts to "screening" potential employees by looking at their social media sites to "friending" an adverse party to First Amendment rights. Nationally known speaker Mike Rubin will challenge your thinking, raise issues to ponder, and give you something to smile about with his unique blend of scholarship and humor combined with one of the most unusual multimedia presentations you'll ever experience.
Registration will close at 5 pm on Monday, November 18th. Please register if you will attend to ensure we have an accurate lunch count. Thank you!
About the Speaker:
Mike Rubin is one of the leaders of the multi-state law firm of McGlinchey Stafford PLLC and a nationallyknown speaker who has given over 450 major presentations across the country as well as in Canada and England. He is a past president of the American College of Real Estate Lawyers, the Bar Association of the United States Fifth Circuit Court of Appeals, and the Louisiana State Bar Association.
Mike's numerous publications on finance and lending have been cited as authoritative by state and federal courts, and he has won the Burton Award at the Library of Congress for outstanding legal writing. His articles on ethics are used in law schools.
Mike is a Life Member of the American Law Institute, a Commissioner on the Uniform Law Commission, and a member of the American Bar Association's Standing Committee on Ethics and Professionalism. With his wife, Ayan, he also is the author of two award-winning legal thrillers.
Related Document(s):