International Estate Planning 2-Part Session with Mark Merric
Date:
Thursday, October 21, 2021
Location:
Minnehaha Country Club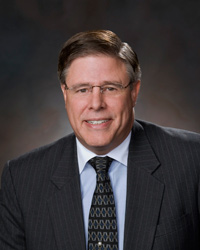 During this extended session, Mr. Merric will discuss some of the basic and intermediate aspects of International Estate Planning during the first hour, then move into advanced planning during the second hour. You can choose to attend both or only one of the sessions. Your in-person registration will include lunch regardless of which session(s) you attend.
Schedule
​Basic/Intermediate Session 11:00 am – Noon
Lunch: Noon – 12:30 pm
Advanced Session: 12:30 – 1:30 pm
Registration for in-person attendance will close at 5 pm on Monday, October 18th.
Approval Statement

American Bankers Association (ABA) Professional Certifications has approved International Estate Planning 2-Part Session with Mark Merric for:
2.5 CTFA credit. APPROVED NON-ABA CE search for training will appear as: Sioux Falls Estate Planning Council | International Estate Planning 2-Part Session with Mark Merric
Attendee Instructions to self report for CE Credit

1. Log into certification record at aba.csod.com
2. Hover over ADD CE CREDIT select APPROVED NON-ABA CE
3. Enter key word(s) from program title or sponsor name and
Select program from search results
4. Click Request and when page refreshes click Mark Complete

ABA Professional Certifications is dedicated to promoting the highest standards of performance and ethics within the financial services industry. This statement is not an indorsement of this program or its sponsor.

About the Speaker:
Mark Merric, JD, MT, CPA
In addition to being an attorney, Mark Merric holds a Masters of Taxation and he is a Certified Public Accountat, as well as an Adjunt Professor at the University of Colorado-Denver Masters of Taxation, and a leturer/speaker at Fudan University China, ranked in the top three Chinese universities. Hea has also been an adjunct professor at the University of Denver's Law School Graduate Tax Program for 20 years. He has been quoted in Forbes, Investor's news, On the Street, The Denver Business Journal, Oil and Gas Investor and the Sioux Falls Business Journal. Mr. Merric is the manager of the Law Firm of Mark Merric, LLC and a manager fo rthe Alliance of International Legal Counselor, LLC. Prior to practicing as an attorney, Mark Merric developed a strong business background working for a Final Four Accounting Firm and Fortune 500 Company.
Related Document(s):