The Intersection of Estate Planning and Crypto
Date:
Thursday, February 17, 2022
Location:
Minnehaha Country Club & Webinar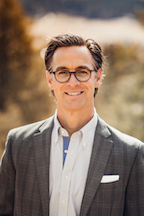 Mainstream interest in cryptoasset markets exploded in 2021. Bitcoin and many other cryptoassets increased more than tenfold over the past 12 months and NFTs (non-fungible tokens) went from little-known niche to a regular topic in social media and on the nightly news. The headlines and national attention to cryptoassets attracted billions of dollars of new investment, led heavily by traditional investors looking for outsized returns.
Many questions remain regarding estate planning and trust administration when cryptoassets are involved. In this presentation we will visit the intersection of estate planning and crypto, with focus on estate planning strategies that address the tax treatment of crypto, advanced planning strategies and considerations when a client holds crypto, trust and entity funding challenges, and trust administration issues to be addressed for the client who holds - or who someday may hold - crypto in their estate.
Registration for in-person attendance will close at 5 pm on Monday, February 14th.
If you do not feel well, or have been exposed to Covid, we ask that you stay home and attend the live webinar.
About the Presenter:
Matthew T. McClintock, JD Evergreen Legacy Planning LLP & Bespoke Service Company LLC
Matt is a founding partner of Evergreen Legacy Planning LLP. Evergreen Legacy Planning LLP is a law firm based in Evergreen, Colorado serving ultra-affluent clients worldwide to design and implement legal strategies that address both the quantitative tax outcomes and qualitative, value-driven outcomes that are most important to clients. Matt has a special interest in helping clients plan for complex or unusual assets, as well as helping families preserve and protect wealth for future generations. Matt's creative approach to the initial design and subsequent implementation of truly tailored strategies is where Evergreen Legacy Planning sets itself apart from traditional law firms or wealth strategists. Matt's practice focuses on the areas of estate planning, long-term trust design & implementation, planning for complex and highly-appreciated assets, private trust company formation and operations, domestic and international asset protection, planning for cryptoassets including bitcoin, Ether and other commodity tokens, stable tokens, decentralized finance (DeFi) yield farming, nonfungible tokens (NFTs), and related blockchain and other emergent technologies. Matt is admitted to practice law in Colorado, Wyoming, Alaska, and South Dakota and is an active member of the bar associations of each of those states. He is also a member of WealthCounsel, the Rocky Mountain Estate Planning Council chapter of NAEPC, e.Planners, and the American Bar Association-Real Property, Trust & Estates Section (ABA-RPTE). He speaks and writes frequently on a wide range of topics including creative leverage of the laws of various jurisdictions, designing and administering complex directed trusts, planning for cryptoassets, and related subjects. Matt is also a founder of Bespoke Service Company LLC, an advisory company serving family offices and private trust companies (PTCs), primarily serving crypto-affluent individuals and families. Within Bespoke Service Company, Matt frequently serves on clients' distribution, philanthropy, investment, audit oversight, and related committees within clients' PTCs and in certain cases, provides multisignature ("multi-sig") private key management and other support for clients' cryptoasset holdings. Matt lives in beautiful Evergreen, Colorado. He is an avid reader and cyclist, and is married and has two grown (and amazing) daughters. Connect with Matt at: MTM@EvergreenLegacyPlanning.com MTM@BespokeServiceCompany.com https://www.linkedin.com/in/mattmcclintock/