Joint Meeting with the SD State Bar
Date:
Friday, September 8, 2023
Location:
The Country Club of Sioux Falls
Speaker:
Martin M. Shenkman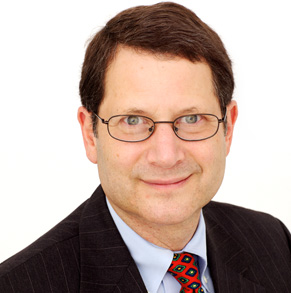 Please join us on Friday, September 8th for this joint event with the State Bar of South Dakota. A webinar of this event will not be offerd. It is in-person only.
Please note this presentation will be held at the Country Club of Sioux Falls.
This presentation by Marty Shenkman will be a potpourri of practical planning tips and ideas for practitioners that will include discussion of some recent developments and how they might be addressed in practice. The presentation will include discussions regarding the following:
Planning Nuggets and New Developments:
A survey of planning ideas and some recent developments.
Tax reimbursement clauses – suggestions on safer use.
SLATs: practical and often overlooked planning, funding and structuring and administration of SLATs to enhance the access clients have and increasing the likelihood of the IRS and creditors respecting the plan including an approach that might obviate a reciprocal trust challenge.
Mass affluent clients ($2-$10M) can benefit from SLATs too! How to apply what is often viewed as only an estate tax reduction technique to lower wealth clients.
Powers of attorney – an often ignored but vital planning document deserves more attention from special needs planning to 2026 tax planning and more.
Revocable Trusts – how to tailor them to be more robust later life protective tools to deflect elder abuse, identity theft and more for your aging clients.
Planning lessons and themes from the Smaldino, Levine and Sorenson cases: adherence to formalities, overlooked reporting and other issues, how to better structure note sale and other transactions and more.
Kalilkow case.
Trust decanting – tax and other practical considerations.
Grantor trust burn – what to do when the client tires of paying income taxes on trust income. It is about a lot more than just trying to turn off grantor trust status.
How practitioners can practice more defensively given the growing malpractice risks in the estate planning area including recommendations based on an analysis of recent cases. Tips on language to include in engagement letters and billing.
Recent valuation cases and what they mean to practitioners: Nelson v. Commissioner, CCA 202152018, Daniel R. Baty v. Comm'r, Dematteo v. Comm'r.
Trust Administration
The essential importance of proper administration of a trust to a plan's success considering the lessons from recent cases: Smaldino, Levine, Sorensen and Connelly.
How to organize and address the myriad of documents and steps in every trust plan.
Using institutional trustees and trust friendly jurisdictions
Tax reimbursement clauses
Swap powers
Powers of appointment
….and more.
Tips for Planning Defensively in an Environment of Increasing Risk
The malpractice environment for estate planners has grown riskier.
What do recent cases suggest that planners in all disciplines might do to reduce their risks?
What communications might be sent to clients to protect the practitioner?
How properly communicating to clients may help their plan succeed based on comments in the recent Levine case.
How and why collaboration not only helps the client but protects practitioners?
What might be included in bills, letters, memorandum, and more to increase the likelihood of clients understand the risks inherent in every plan.
This presentation will focus on practical and actionable steps, not on theory.

Approval Statement

American Bankers Association (ABA) Professional Certifications has approved SD Bar & Sioux Falls Estate Planning Council Joint Event with Martin Shenkman for:
3.75 CTFA credits. APPROVED NON-ABA CE search for training will appear as: Sioux Falls Estate Planning Council | SD Bar & Sioux Falls Estate Planning Council Joint Event with Martin Shenkman
*Approved program may take up to 7 days after approval to appear in CE Search
Attendee Instructions to self report for CE Credit

1. Log into certification record at aba.csod.com
2. Hover over ADD CE CREDIT select APPROVED NON-ABA CE
3. Enter key word(s) from program title or sponsor name and
Select program from search results
4. Click Request and when page refreshes click Mark Complete

ABA Professional Certifications is dedicated to promoting the highest standards of performance and ethics within the financial services industry. This statement is not an indorsement of this program or its sponsor.

Related Document(s):