Beneficiary Defective Inheritors Trust (BDIT)
Date:
Wednesday, January 21, 2015
Location:
Minnehaha Country Club
Speaker:
Michael W. Halloran, CFP®, AEP®, ChFC®, CLU®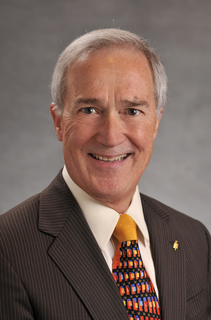 Michael W. Halloran is a Wealth Management Advisor with Northwestern Mutual. Mr. Halloran has been in the financial services industry for over 40 years. In addition, Mr. Halloran is an Estate Strategies Group Advisor and is part of the Estate Business Planning Specialist Study Group.
Mr. Halloran is a graduate of the Florida State University (Bachelor of Science, 1969) and the American College (Master of Science in Financial Services, 1981 and Master of Science in Management, 1986). Mr. Halloran holds the following designations: CFP®, AEP®, CLU®, ChFC®, LUTC®, RHU®, REBC®. Additionally, he is Series 7, 8, 63, 65, and Life, Health, Long Term Care, and Annuity licensed.
Mr. Halloran guides clients in reaching financial security from every aspect through long-term relationships that are based on value and integrity. His approach to financial planning involves analyzing, planning, and implementing customized strategies. He is committed to providing comprehensive, integrated financial plans that reflect the clients' values and support their lifelong goals. More specifically, Mr. Halloran's expertise lies in estate and business planning for individuals and businesses.
In recognition of his skills and expertise, Mr. Halloran has received several industry awards, has been featured in publications including National Underwriter, Capital Executive, New York University Review, Money, Life Association News, Life Insurance Selling, USA TODAY, New York Times, Chicago Tribune, Congressional Quarterly, Dow Jones News Wire, and has spoken in numerous states on topics such as "Domestic Asset Protection Trust," "The Cash Value Beneficiary Defective Inheritor's Trust-Finessing the "Pipe Dream"," "Grantor Retained Annuity Trusts," "Charitable Remainder Trusts," "Charitable Lead Trusts," "Due Diligence in Choosing a Life Insurance Policy," "Financed Life Insurance and Exit Strategies in the Large Estate Case," as well as other topics.
Mr. Halloran is the immediate Past President of the National Association of Estate Planners and Councils, past National Director of the Society of Financial Services Professionals, past Board of Directors of Florida Association of Insurance and Financial Advisors, past President of Jacksonville Association of Insurance and Financial Advisors, past President of the Estate Planning Council of Northeast Florida, is the Executive Director of Physicians Nationwide, is a Member of the Estate Strategies Group, and is involved on other various community organization boards.
In his spare time, Mr. Halloran enjoys running, public speaking, teaching part time at the University of North Florida, and spending time with his wife.
Mr. Halloran can be reached through his website www.mike-halloran.com, by phone (877) 851-8242, or email mike.halloran@nmfn.com.