Nudging More Ethical Behavior through Incentives and Checklists
Date:
Thursday, October 15, 2015
Location:
Minnehaha Country Club
Speaker:
Nancy B. Rapoport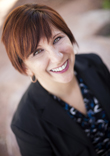 Nancy B. Rapoport is the Gordon Silver Professor of Law at the William S. Boyd School of Law, University of Nevada, Las Vegas. After receiving her B.A., summa cum laude, from Rice University in 1982 and her J.D. from Stanford Law School in 1985, she clerked for the Honorable Joseph T. Sneed III on the United States Court of Appeals for the Ninth Circuit and then practiced law (primarily bankruptcy law) with Morrison & Foerster in San Francisco from 1986-1991. She started her academic career at The* Ohio State University College of Law in 1991, and she moved from Assistant Professor to Associate Professor with tenure in 1995 to Associate Dean for Student Affairs (1996) and Professor (1998) (just as she left Ohio State to become Dean and Professor of Law at the University of Nebraska College of Law). She served as Dean of the University of Nebraska College of Law from 1998-2000. She then served as Dean and Professor of Law at the University of Houston Law Center from July 2000-May 2006 and as Professor of Law from June 2006-June 2007, when she left to join the faculty at Boyd. She is currently serving as one of the Provost's Leadership Development Academy Co-Coordinators and as the Senior Advisor to the UNLV President. She has also been appointed as an Affiliate Professor of Business Law and Ethics in the Lee Business School at UNLV.
Her specialties are bankruptcy ethics, ethics in governance, law firm behavior, and the depiction of lawyers in popular culture. Among her published works are Enron and Other Corporate Fiascos: The Corporate Scandal Reader 2d (Nancy B. Rapoport, Jeffrey D. Van Niel & Bala G. Dharan, eds.), which addresses the question of why we never seem to learn from prior corporate scandals, Law School Survival Manual: From LSAT to Bar Exam, co-authored with Jeffrey D. Van Niel (Aspen Publishers 2010), and Law Firm Job Survival Manual: From First Interview to Partnership, also co-authored with Jeffrey D. Van Niel (Wolters Kluwer 2014). She is admitted to the bars of the states of California, Ohio, Nebraska, Texas, and Nevada and of the United States Supreme Court. In 2001, she was elected to membership in the American Law Institute, and in 2002, she received a Distinguished Alumna Award from Rice University. She is a Fellow of the American Bar Foundation and a Fellow of the American College of Bankruptcy. In 2009, the Association of Media and Entertainment Counsel presented her with the Public Service Counsel Award at the 4th Annual Counsel of the Year Awards. She is also a board member of the National Museum of Organized Crime and Law Enforcement (the Mob Museum) and the Vice President for Research/Grants for the American Bankruptcy Institute.
She has also appeared in the Academy Award®-nominated movie, Enron: The Smartest Guys in the Room (Magnolia Pictures 2005) (as herself). Although the movie garnered her a listing in www.imdb.com, she still hasn't been able to join the Screen Actors Guild. In her spare time, she competes, pro-am, in American Rhythm and American Smooth ballroom dancing with her teacher, Sergei Shapoval. Currently, she is ranked 5th in the country in one of her ballroom categories (9-Dance B Division) and is the national champion in another category (U.S. Open Pro/Am Rising Star American Smooth Competition B Division). The most interesting thing about her is that she is married to a former Marine Scout-Sniper. The best way to reach her is to call her on her cell phone.
* "The" really is capitalized as part of The Ohio State University's official name.
http://www.law.unlv.edu/faculty/nancy-rapoport.html
Related Document(s):