DOMA Topic
Date:
Thursday, February 18, 2016
Location:
Minnehaha Country Club
Speaker:
George D. Karibjanian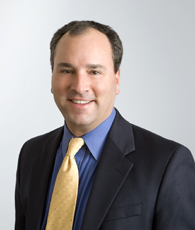 George D. Karibjanian is a Senior Counsel in the Personal Planning Department of Proskauer Rose LLP and practices in Proskauer's Boca Raton office. George is Board Certified by the Florida Bar in Wills, Trusts & Estates and is a Fellow in the American College of Trust and Estate Counsel.
He earned his B.B.A. in Accounting from the University of Notre Dame in 1984, his J.D. from the Villanova University School of Law in 1987, and his LL.M. in Taxation from the University of Florida in 1988. George has practiced his entire legal career in South Florida (over 27 years), practicing exclusively in the areas of estate planning and probate and trust administration, and also represents numerous clients with respect to nuptial agreements. George has participated in over 100 formal presentations, either individually or as part of a panel discussion, to national, state‐wide and local groups, and has over 50 publication credits in national and regional periodicals and journals. Born and raised in Vineland, New Jersey (in the heart of South Jersey), George has called Boca Raton home since 1988.
When not attending Miami (nee Florida) Marlins home games, George is any one or more of being locked to his desk for the better part of the daytime and early evening hours by security at the One Boca Place office building, reading anything and everything regarding the entertainment industry or is keeping current and/or binge‐watching television programming that skews way below his supposed demographic.
On January 15, 2014, George was presenter at the prestigious 48th Annual Heckerling Institute on Estate Planning in Orlando, Florida, speaking on a panel discussion titled, "Living and Working with the Uniform Principal and Income Act," focusing on the tax effects on the power to adjust trust principal to income, the power to convert an income trust to a unitrust, comparing the various unitrust statues and focusing on potential litigation facing fiduciaries in this area.
On the topic of same‐sex estate planning, George has lectured at various conferences and estate planning councils throughout the United States and has published numerous articles in publications such as Steve Leimberg's LISI Estate Planning Newsletters, Trusts & Estates Magazine and the Florida Bar Journal. George has also been quoted by several publications and websites.
George's other lectures have included topics such as Portability, Decanting, Trustee Selection and Duties, the Principal and Income Act, Current Developments in Estate Planning and Taxation, Representing a Client with Potential Capacity Issues, Whether a Supplemental 706 is Required, Inter‐Vivos QTIP Planning and Prenuptial Agreements for the Estate Planner.
For the American Bar Association's Section of Taxation, he is currently serving as the Second Vice‐Chair of the Estate and Gift Tax Committee; was the Chairperson for a 2011‐12 Section Task Force Subcommittee Advocating Changes to the Portability Provisions Added by the 2010 Tax Act; and a contributing draftsman to the Section's 2012 comments to the IRS on decanting.
For the American Bar Association's Section of Real Property Trusts & Estates, he is a current Vice‐Chair of the Estate and Gift Tax Committee within the Section's Income and Transfer Tax Planning Group.
For the Florida Bar's Real Property Probate & Trust Law Section, he is current Chair for the Section's Asset Protection Committee; has been the Co‐Vice Chair – Probate & Trust and National Events Editor for the Section's "ActionLine" publication since 2012; the Co‐Chairperson of the RPPTL Ad Hoc Committee regarding potential statutory changes in light of a change in Florida's DOMA laws; a member of the Ad Hoc committee to study changes to Florida's decanting statutes; the Chairperson and primary draftsman of the Section's 2012 comments to the IRS on decanting, a member of the RPPTL Ad Hoc Committee that drafted a statutory change in response to Florida's Morey v. Everbank decision; and a current member to the Section's Executive Council.
George is also a member of the Greater Boca Raton Estate Planning Council and the South Palm Beach County Bar Association.
George is currently on the Professional Advisory Committee for the Boca Raton Museum of Art and for the George Snow Memorial Scholarship Foundation. Previously, George served as President and a member of the Board of Directors of the Notre Dame Alumni Club of Boca Raton (1996‐1997), a member of the St. Jude's Church (Boca Raton) Financial Education Council (1994‐1996), and Vice President and a member of the Board of Directors of the Boca Raton Girls Fastpitch Softball Association (2004‐2008).