International Estate and South Dakota Trust
Date:
Thursday, March 16, 2017
Location:
Minnehaha Country Club
About the Speaker: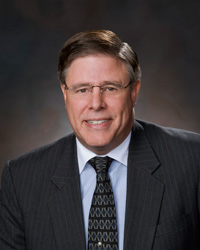 Mr. Merric is the manager of the Merric Law Firm, LLC, a manager of the Alliance of International Legal Counselors, LLC, and a manager of China–U.S. Import Export Sourcing Company. He is active in the areas of domestic and offshore asset protection, domestic and international estate planning and international business transactions. Prior to practicing as an attorney, Mark Merric developed a strong business background practicing as a Certified Public Accountant for over twelve years. During this time, he worked for a Final Four Accounting Firm, two local accounting firms, and managed his own accounting firm. Currently, Mark Merric teaches as an adjunct professor in estate planning at the University of Denver's Law School Graduate Tax Program, which is typically ranked as one of the top four graduate tax programs in the nation. He teaches both the Estate Planning and International Taxation courses.
Registration will close at 5 pm on Monday, March 13th. Please register if you plan to attend to ensure we have an accurate lunch count. Thank you!
Related Document(s):