Business Succession
Date:
Thursday, January 18, 2018
Location:
Minnehaha Country Club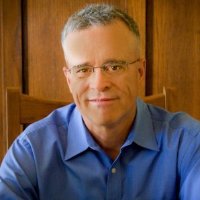 About the Speaker:
Jim Immel began his career serving business owners from 1977-1999 with Principal Financial Group. Jim formed Immel and Associates in 1999 and focused helping business owners get what they want.
Jim's mission is to coach clients to align leadership, ownership and compensation plans align with the business opportunities. Jim's objective is to coach his clients into having clarity where planning solutions can be co-created with clients and their team of trusted advisors.
Jim's approach begins with the understanding that a successful approach requires that the businesses leverage their most valuable assets; their people. Jim helps clients negotiate an eventual succession of their leadership and ownership requires that leaders, managers and top performers are engaged and retained.
Jim has worked with clients that range from start-up to fourth generation family businesses. The success in succession requires that clients are proactive, realistic and disciplined to take action. Jim's coaching is about unlocking the client's courage by bringing business owners clarity and confidence.
Registration will close at 5 pm on Friday, January 12th. Please register if you will attend to ensure we have an accurate lunch count. Thank you!
Related Document(s):