A View from Washington
Date:
Thursday, December 17, 2020
Location:
Minnehaha Country Club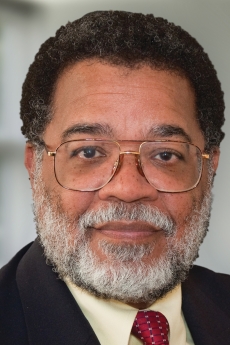 We look forward to offering another in-person meeting of the council. We'll stream Mr. Hobson live into the room at the country club and online through the virtual presentation you can watch individually from your home or office.
There is a limited amount of IN PERSON attendees for this event. Attendees must pre-register. Virtual attendance is unlimited.
Registration for in-person attendance will close at 5 pm on Monday, December 14th.
If you do not feel well, or have been exposed to Covid, we ask that you stay home and attend the live webinar.
About the Speaker:
Julius W. Hobson, Jr. has over 47 years of experience dealing with the Congress and Federal departments and agencies. As Senior Policy Advisor at Polsinelli, he advises and lobbies on a number of issues including health care, appropriations and budget, education, financial services, urban affairs, and taxes. Mr. Hobson previously served over 13 years as lobbyist and Director of Congressional Affairs, American Medical Association.
Prior to joining the AMA, Mr. Hobson served on the staff of Senator Charles Robb [D-VA] where he was responsible for appropriations, budget, taxes, and financial services issues. He previously served as Congressional and Executive Branch liaison for the District of Columbia Government, Executive Office of the Mayor. Mr. Hobson was Chief of Staff to a Member of Congress and Staff Director of a House Subcommittee. He also handled Congressional and Federal Affairs for Howard University. Mr. Hobson served a four-year term as an elected member of the D.C. Board of Education.
Currently, Mr. Hobson is Adjunct Professor, Graduate School of Political Management, George Washington University, where, since 1994, he has taught Lobbying. He also teaches Legislative Writing and Research. Mr. Hobson has taught Advanced Strategy Lobbying, Fundamentals of Political Management, Electoral and Legislative Processes. Mr. Hobson is a member of the D.C. Hospital Association Board of Directors.
A Washington, D.C. native, Mr. Hobson is a graduate of Howard University (B.A., History) and the George Washington University (M.A., Legislative Affairs).
Meeting Protocol Information:
All SFEPC members will be required to pre-register. Since spots are limited, please be courteous to other members and cancel your registration if a conflict arises.
SFEPC members will be given priority when registering. Guests will be included only if space allows.
A plated meal will be served by Minnehaha Country Club staff. Their staff will be masked and is required to complete a daily screening prior to work.
Seating will be 4 people per round table.
Attendees are required to wear masks when not eating as per the MCC rules.
The program will also be offered for you to stream at your home or office. If you are not feeling well, or are not comfortable attending in person, please register to attend the live webinar which begins at NOON. A registration link will be provided to members.
Please Note: An inherent risk of exposure to COVID-19 exists in any public place where people are present. COVID-19 is an extremely contagious disease that can lead to severe illness and death. According to the Centers for Disease Control and Prevention, senior citizens and guests with underlying medical conditions are especially vulnerable.
Related Document(s):