Joint Meeting with South Dakota State Bar
Date:
Friday, September 17, 2021
Location:
Sioux Falls Ramkota – 3200 W Maple St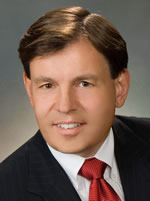 Please join us for this joint event with the State Bar of South Dakota. A webinar of this event will not be offerd. It is in-person only.
Bob Keebler will speak on Estate Tax Reform and the 2021 Planning Window, Planning for Large IRAs and The Latest and Greatest with Roth Conversion Planning. This program has been approved for 4 CISP, CRSP, CTFA credits.

Approval Statement

American Bankers Association (ABA) Professional Certifications has approved SD Bar & Sioux Falls Estate Planning Council Joint Event with Bob Keebler for:
4 CISP, CRSP, CTFA credit. APPROVED NON-ABA CE search for training will appear as: Sioux Falls Estate Planning Council | SD Bar & Sioux Falls Estate Planning Council Joint Event with Bob Keebler
Attendee Instructions to self report for CE Credit

1. Log into certification record at aba.csod.com
2. Hover over ADD CE CREDIT select APPROVED NON-ABA CE
3. Enter key word(s) from program title or sponsor name and
Select program from search results
4. Click Request and when page refreshes click Mark Complete

ABA Professional Certifications is dedicated to promoting the highest standards of performance and ethics within the financial services industry. This statement is not an indorsement of this program or its sponsor.
Robert S. Keebler, CPA/PFS, MST, AEP (Distinguished), CGMA
Robert is a partner with Keebler & Associates, LLP and the current chairman of the AICPA Advanced Estate Planning Conference. In 2007 he was inducted into the Estate Planning Hall of Fame of National Association of Estate Planners & Councils. He has also been named by CPA Magazine as one of the Top 100 Most Influential Practitioners in the United States and one of the Top 40 Tax Advisors to Know During a Recession. His practice includes family wealth transfer and preservation planning, charitable giving, retirement distribution planning, and estate administration. Mr. Keebler frequently represents clients before the National Office of the Internal Revenue Service (IRS) in the private letter ruling process and in estate, gift and income tax examinations and appeals, and he has received more than 200 favorable private letter rulings including several key rulings of "first impression". He is the author of over 100 articles and columns and is the editor, author or co-author of many books and treatises on wealth transfer and taxation. Mr. Keebler has been a speaker at national estate planning and tax seminars for over 20 years including the AICPA's: Estate Planning, High Income, Advanced Financial Planning Conferences, ABA Conferences, NAPEC Conferences, The Notre Dame Estate Planning Conference and the Heckerling Estate Planning Institute.