Asset Protection Planning: Is it right for your client (and for you)?
Date:
Thursday, April 21, 2022
Location:
Minnehaha Country Club & Webinar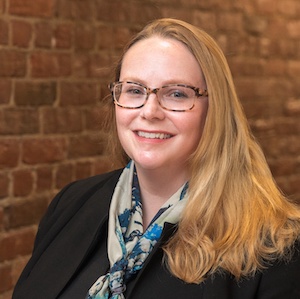 Karen Witherell will be presenting virtually for this event. She is a partner at the Boston law firm of Bove & Langa, P.C., which does significant international and domestic asset protection planning. As part of her presentation, Karen will provide an overview of asset protection options, with a focus on domestic based planning. With regard to her own practice experience, Karen will review considerations that should be undertaken as to whether an asset protection plan of any form is appropriate for your client, which options should be considered, and whether or not you want to move forward with being the attorney doing the planning.
Registration for in-person attendance will close at 5 pm on Monday, April 18th.
If you do not feel well, or have been exposed to Covid, we ask that you stay home and join us online or at the next event.
About the Speaker:
Karen Witherell
Karen, promoted to Partner in 2019, provides an exciting dynamic to the Firm's innovative practice. Her significant background in Trusts and Estates law and strong commitment to her clients enhances Karen's practice which includes wealth preservation, incapacity and estate planning, gift transaction planning, preparation of gift and estate tax returns, business succession planning, prenuptial agreements, trust administration and probate administration. Karen has experience in working with clients with a wide variety of deeply personal estate planning goals such as ensuring the continued ownership of a family business for multiple generations. Karen believes that an important part of her practice is to understand her clients' wishes and family situations so that she can deliver a tailored work product that will provide each one of her clients with peace of mind and the result they are looking for.
In addition to her work in private practice, Karen is very active in the trusts and estates legal community. She regularly writes and speaks on various topics relating to trusts and estate law, including regularly collaborating with Massachusetts Continuing Legal Education (MCLE) to help educate other practitioners in her field. Karen also is co-chair of the programs committee for the Boston Probate and Estate Planning Forum. Additionally, Karen served as the teaching assistant for the Fall 2020 Semester Estate Planning Course at the Boston University Law School Graduate Tax Program.
Prior to joining Bove & Langa, Karen practiced trusts and estates law with a mid-sized regional law firm. In addition to her work in private practice, Karen has worked directly with the Massachusetts Probate and Family Court and other counsel to implement the Massachusetts Uniform Probate Code (MUPC). Karen was a member of the MUPC implementation Committee and served on both the MUPC Rules Subcommittee and the Transitional Rule Subcommittee in 2010 and 2011. Karen has also served as a Judicial Law Clerk in six divisions of the MA Probate and Family Court.
Karen attended law school with the intention of practicing in Trusts and Estates law and was committed to this goal throughout law school. During her time at Vermont Law School, Karen served as a Legal Intern to the Vermont Legislative Study Group reviewing a restructuring the Vermont Probate Court system and as a Judicial Intern to Justice Belcher of the Washington County Probate Court in Montpelier, Vermont.