Estate Planning Current Developments
Date:
Thursday, April 20, 2023
Location:
Minnehaha Country Club
Registered for this event? Login now to view additional event details.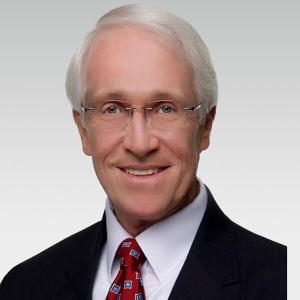 A summary of estate planning current developments, including a discussion of legislative, regulatory, and case law developments, are addressed. (Various surprising legislative proposals in this year's Greenbook are mentioned.) Planning implications from various recently proposed regulations are summarized. The focus will be on issues of practical importance in advising about important estate planning trends and developments. The discussion will include a discussion of topics on which IRS agents are focusing in transfer tax audits and litigation (such as disputes regarding the creation of GRATs or regarding transfers with Wandry clauses, including a settled case, Sorensen v. Commissioner). Planning implications of important case law developments will also be addressed.
Registration for in-person attendance will close at 5 pm on Friday, April 14th.
About the Speaker:
Stephen R. Akers
Steve R. Akers, JD, is a Managing Director with Bessemer Trust Company, N.A., in Dallas, Texas where he is Senior Fiduciary Counsel, and is in the Estate Planning Department and chairs the Estate Planning Committee.
Mr. Akers is a member of the Advisory Committee to the University of Miami Philip E. Heckerling Institute on Estate Planning and is a frequent speaker at that Institute as well as other estate planning seminars across the country. He serves as Past Chair of the American Bar Association's Section of Real Property, Trust & Law. He is also a past President of The American College of Trust and Estate Counsel and has previously served as a member of the ACTEC Executive Committee, as a Regent, as the Chair of the Business Planning Committee, and as editor of the ACTEC Law Journal. He is a past Chair of the State Bar of Texas Real Estate, Probate and Trust Law Section and of the Dallas Bar Probate, Trusts and Estates Section. He has served as a member of the Board of Governors of the Dallas Estate Planning Council. He is a Fellow of the Texas Bar Foundation. Steve has previously served as a member of the National Conference of Lawyers and Corporate Fiduciaries (sponsored by the American Bar Association and the American Bankers Association). He has received the Distinguished Accredited Estate Planner Award from the National Association of Estate Planning Councils, the Distinguished Probate Lawyer Lifetime Achievement Award from the State Bar of Texas Real Estate, Probate and Trust Law Section, and the Lifetime Achievement Award from the Dallas Bar Association Probate, Trusts & Estates Section.
He is a co-author of two books, A Planning Guide to Buy-Sell Agreements and Estate Planning After the Tax Relief and Job Creation Act of 2010. He has also authored various articles and other estate planning reference materials.
Related Document(s):