Tax-Wise Charitable Giving -Leveraging Your Client's Philanthropic Impact Through Asset-Based Charitable Gifting Strategies
Date:
Thursday, November 12, 2015
Location:
Minnehaha Country Club
Speaker:
Michael Occhipinti, MBT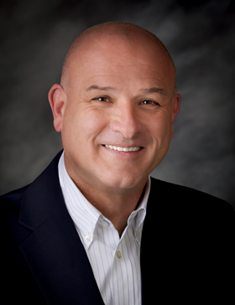 Michael Occhipinti brings over twenty years of experience in the charitable gift and estate planning field - assisting individuals and families in accomplishing their charitable, financial, tax, and estate planning goals through charitable gift planning.

Michael's past positions include Director of Planned Giving for The Salvation Army in Southern California, Vice President of Gift and Estate Planning for Saddleback Memorial Foundation, and staff member with Campus Crusade for Christ at Arrowhead Springs.

He earned a bachelor's degree in business and economics from the University of California in Los Angeles and a master's degree in taxation from the University of Southern California. He's a member and past president of the Orange County Planned Giving Roundtable, a member and past president of the South Orange County Estate Planning Council, a member of the Orange County Estate Planning Council and the Kingdom Advisors, and a past board member of the Financial Planners Association of Orange County.

Michael's mission is to assist people in using their God-given assets to impact His kingdom through creative gift and estate planning. As he takes people through the process of discovering and implementing God's plan of stewardship, his greatest satisfaction comes in seeing people become confident, enthusiastic givers.
Related Document(s):