Long Term Care Planning Strategies
Date:
Thursday, December 13, 2018
Location:
Minnehaha Country Club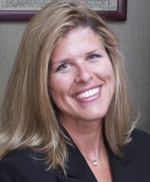 Denise Gott MBA, CLTC
Denise has 20 years of experience in long term care insurance planning and currently serves as CEO of ACSIA Partners. She began her career in LTC as an agent in the field, selling individual and multi-life LTC plans as well as operating her own brokerage agency.
Denise has been instrumental in the development of the Worksite Division for ACSIA Partners, which focuses on education and implementation of LTC plans in the workplace. She is a certified continuing education instructor and has contributed to dozens of media publications and promotions about long term care, including the Lifetime Network and CNN Radio. Denise is also a contributor to the many editions of the Dignity for Life book.
Denise earned a BS and MBA from Bowling Green State University. She holds a Certification in Long-Term Care (CLTC), and is past President of the Cleveland Chapter of the National Association of Insurance & Financial Advisors (NAIFA), as well as NAHU Florida. She splits her time between Cleveland, Ohio and Fort Myers, Florida.
Registration will close at 5 pm on Monday, December 10th. Please register if you will attend to ensure we have an accurate lunch count. As a note....the annual turkey dinner with all of the trimmings will be served! Thank you!
Related Document(s):