Digital Assets – What a Practical Planner Can Do!
Date:
Thursday, March 21, 2019
Location:
Minnehaha Country Club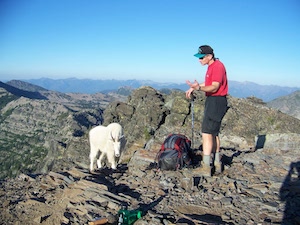 Overview – Digital Assets are in virtually every part of our lives and the lives of our clients. We agree to service agreements that we never read. We have a digital footprint in every sector of our lives. From our financial lives, personal health information and social media and way beyond, our personal and private information is everywhere. Some of these assets have worth and some are merely private and sentimental. In the event of a disability or at death, accessing and protecting all of these assets is the responsibility of the appointed person and ultimately the estate planner. How do we help manage these assets and give guidance to our clients? Drafting the estate planning documents that will give authorization to the designated agent or personal representative. Finally, what are the practical steps for each type of Digital Asset?
What is a Digital Asset?
Some History of how we got here
Computer Fraud & Abuse Act 1986 – CFAA
Terms of Service Agreements – TOSA's
Uniform Fiduciary Access to Digital Assets Act – UFADAA
Revised Uniform Fiduciary Access to Digital Assets Act – RUFADAA
Inventory of Digital Assets –
Monetary Value – Sentimental Value
Personal and Business
Virtual Asset Instruction Letter – VAIL
Estate Planning Documents – specifically add language, "Digital Key Words" regarding digital assets in will and POA
Review steps to access and manage Monetary Digital Assets
Review steps to access and manage Sentimental Assets
Digital Asset Protection Trust – What is it and is it necessary?
Best Practices – For each estate planning professional
Registration will close at 5 pm on Monday, March 18th. Please register if you will attend to ensure we have an accurate lunch count. Thank you!
About the Speaker:
Paul S. Viren, CLU, ChFC, AEP®
Owner and president of Viren and Associates, Inc. an independent financial planning firm based in Spokane, Washington has been providing a broad range of financial services to his clients since 1994.
Paul is a graduate of Whitworth University, Spokane, Washington and has received his credentials from the American College as a Chartered Life Underwriter and Chartered Financial Consultant. He is an LPL Investment Advisory Representative along with securities registrations 7 and 24 held at LPL Financial and 66 held through LPL Financial and Viren and Associates Inc., as well as life and health insurance.
He works with his spouse, Beth, and together they have built a successful practice of financial planning, managing over $250 million in client assets. They also provide services to employers and individuals for retirement plans, health insurance, life, disability and long-term care insurance.
In 2017 he became President of the National Association of Estate Planners and Councils having served on the Board since 2011. He is the past president of the Spokane Estate Planning Council, is an active member with Spokane Rotary Club 21, active member of the Spokane Club and has served on many boards and civic groups in the community.
Paul is an avid backpacker and runner, loves to turn wooden pens from exotic wood from around the world and wine tasting…not at the same time!
Related Document(s):