Timeless Teams - Rules for Building Teams Across Generations and Geographies
Date:
Thursday, December 15, 2022
Location:
Minnehaha Country Club
Registered for this event? Login now to view additional event details.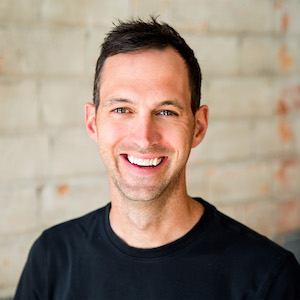 The best team wins! In this session, John T. Meyer will take a look at the time-tested rules of building great teams regardless of age, skill, geography, or industry. From communication to tools, how you build your team impacts how you work with your customers and clients. Every piece of the puzzle needs to be thoughtfully put together to build the best team.
Registration for in-person attendance will close at 5 pm on Friday, December 9th.
About the Speaker:
John T. Meyer is on a mission to inspire others to be the best version of themselves. John has spent more than 13 years learning leadership on the job by trying, making mistakes, and pushing himself and his teams to be Better Every Day. In 2011, John co-founded Lemonly, a design firm that helps the world's best brands like Netflix, Marriott, Major League Baseball, and Google tell their story. As Lemonly's CEO, John built a strong company culture, gaining regional and national attention and becoming one of the best places to work in the Midwest. In 2021, John sold the company and is now on to what he calls his Chapter 3. John is married to his wife, Paige Pearson Meyer, and loves being a girldad to Margot and Liv. John enjoys running, travel and finding the next big idea.
Related Document(s):